---
Over 50 years ago my parents married and made a home on land that has been in my mom's family for over 100 years. Bits and pieces of the home place were purchased from others and the result is our farm/home. My daughter is now the 6th generation of our family to live on the same property we own today, and she is the 10th generation of Villines descendants who have proudly lived along the Buffalo River. We love Steel Creek and the Buffalo River. And we are so pleased to share this beautiful area with our guests. Check out our History page to learn more about our family. And of course, give us a call 870-861-5890, shoot us an email, or just peruse the website to learn more about Steel Creek Cabins.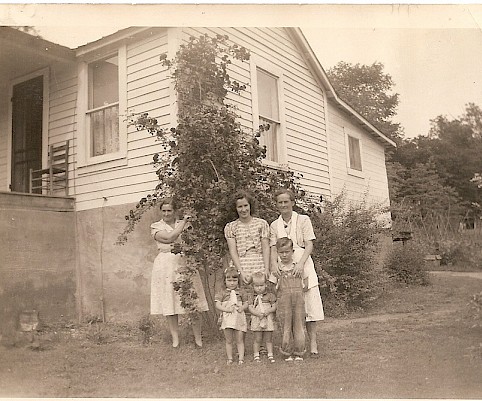 ---
We've created greeting cards designed from photos taken on the Buffalo River. We have boxes of 14 cards, including envelopes for $24.95. A portion of the proceeds are donated to charity. It's a great way to let someone know you are thinking of them and pass along your love for the river. Pick up a box while you're staying with us or order by phone/email. Ph. 870-861-5890 email: mlangdon@steelcreekcabins.com Here's a sample of what's inside each box of cards from Buffalo River Mail.
We're happy to provide LOCAL, HANDMADE, HOMEMADE soaps in our cabins. Our Green Acre creates soaps with food grade lye and all natural ingredients- no fragrance oils or dyes. Contact us if you would like to purchase additional soaps.